Monumental sculpture needs space. The Storm King Art Center is all about space—500 acres of it, with another 2,300 acres that comprise Schunemunk Ridge, which was purchased to prevent adjacent development in order to preserve the view shed.
Just an hour north of Manhattan by car, Storm King offers breathing space for the soul as well. Walking the undulating terrain, taking in the hundred or so sculptures, some of which are site-specific installations, is a real escape.
Here are some views from last weekend, when the foliage colors seemed to intensify as the temperature dropped. Photos: Peggy Roalf.
Storm King Art Center will close November 30. Old Pleasant Hill Road, Mountainville, N.Y.; (845) 534-3115. Information.
See a slideshow of photographs of Maya Lin's Wavefield in the New York Times.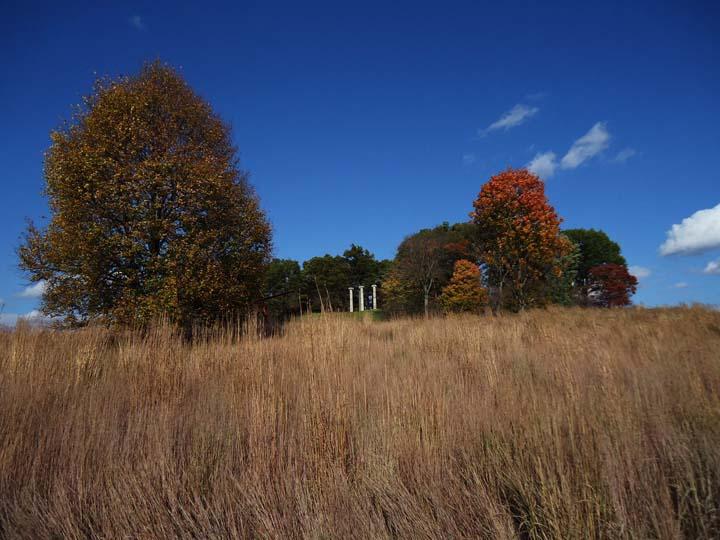 ---